As an insurance agent, I'm often asked questions about how to achieve the lowest possible rates for auto coverage. Many shoppers perceive this process as a roll of the dice on finding a fair rate. In reality, there are several rating factors that go into calculating your insurance score, some of which you can actually control. Here are 5 pro tips to help you find insurance that is tailored to your needs.
1. Use Your Credit Score to Your Advantage
Has your credit score improved recently? If so, this is a major factor in Oregon and Washington in determining what pricing tier you qualify for with insurance. We know that when you're working to improve your score, it is a painstakingly, long process. Be patient and let your agent know when your score goes up, even if the increase is small.
If you find out that you have a good score, it would be worth while having your insurance agent investigate if you qualify for better rates. Personally, I have seen my own premiums reduced $600 annually from a 40 point increase in my credit.
Additionally, if you have a spouse, it may be worth doing a comparison of your credit scores before shopping. When checking rates, the first person that is listed on the policy is the person whose credit and financial history is subject to being rated.
2. Build Longevity With Your Carrier
Only been insured for six months to a year? PAUSE on shopping. The length of time that you've been with your most recent carrier impacts what pricing tier you are placed in the next time you shop. Even people with credit scores of 800 and clean driving records won't fall into the highest pricing tiers if they've only been insured somewhere for six months to a year.
Three to five years is the "sweet spot" for shopping your insurance. Once you have been with a company for this length of time it is a good idea to shop around prices. Insurance providers highly value the longevity aspect of a policy. Although it might be tempting to "insurance hop" to find a slightly cheaper premium, it is better to wait until you are within that sweet spot.
I know what you might be thinking! I need to contact Chamberlain Insurance right now! Feel free to call us at (503) 256-1448 OR fill out a free online quote here.
Maybe you still aren't convinced about our insurance knowledge. That's okay! We have more reading materials that will help you lower your premiums.
3. Use Oregon Minimum Limits… Fuhgeddaboudit!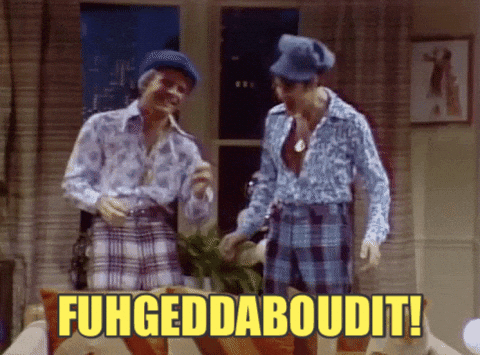 Do you carry the lowest possible limits thinking it's keeping your premium as cheap as possible. There are a few ironies from that philosophy. First, nobody is carrying auto insurance because they think they are going to have an accident. The fact is, accidents do happen, and the minimum coverage doesn't cover much. Second, limits you carry in your current policy are a factor that insurance companies consider when determining what premiums to charge you when you are changing providers.
Statistically and historically, people who carry limits higher than the minimum requirement have less accidents. The decision to carry higher coverage will better protect you if you have an accident, and the next time you shop, you'll be given a better rate!
4. Talk Strategy With Your Agent
In the same vain, when customers are shopping their own rates, they often think that stripping down their coverage to be as bare as possible will give them the lowest cost. [This is why it's important to have a good agent!] Many companies actually give you better rates for a few things: Carrying a level above state limits of liability and carrying comprehensive/theft coverage in addition to liability. If you chose to carry liability only for your cars, it might be worth checking to see if adding comprehensive coverage will lower your premium. In many cases, more coverage = cheaper insurance!
5. Always Buy New Insurance Before Cancelling Your Old Policy
This tip is two-fold because most carriers give an additional discount for customers who shop their insurance needs in advance "advanced shopper discount." In contrast, when you shop your rates the day before you need your coverage to start, you will be paying a higher premium. A rule of thumb is to shop at least eight days prior to purchasing insurance to ensure that you receive that discount!
Even a coverage lapse of 24 hours will generate a surcharge for your new coverage. The insurance will have a black and white question regarding this on your application: "Does the customer have current, valid liability coverage, or not?" This information is reported in real time, so don't think just because you cancelled your old policy 30 seconds ago, that this would make any difference.
Helping Is What We Do
I hope you have found these tips to be helpful in your search for cheaper insurance in Oregon. I use these 5 tips when I am working for my customers to ensure they are receiving the very lowest cost that includes the maximum coverage.
We have clients in Portland, Gresham, Hillsboro, McMinnville and many other towns throughout Oregon. So, whether you are in the 97215, or the 97218, we have you covered!